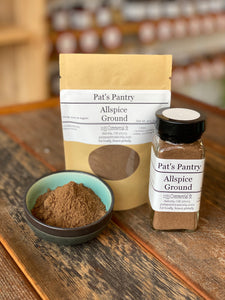 Ingredients: Ground allspice.
Taste and Aroma: Strong, sweet and fragrant. Contrary to popular belief allspice is not a blend of spices but rather is a berry frequently found in Jamaica.  A bit like  cloves, cinnamon and nutmeg.
Uses: Caribbean jerk dishes, desserts, cakes, pudding and curry powders. Also good with beef and in chili.